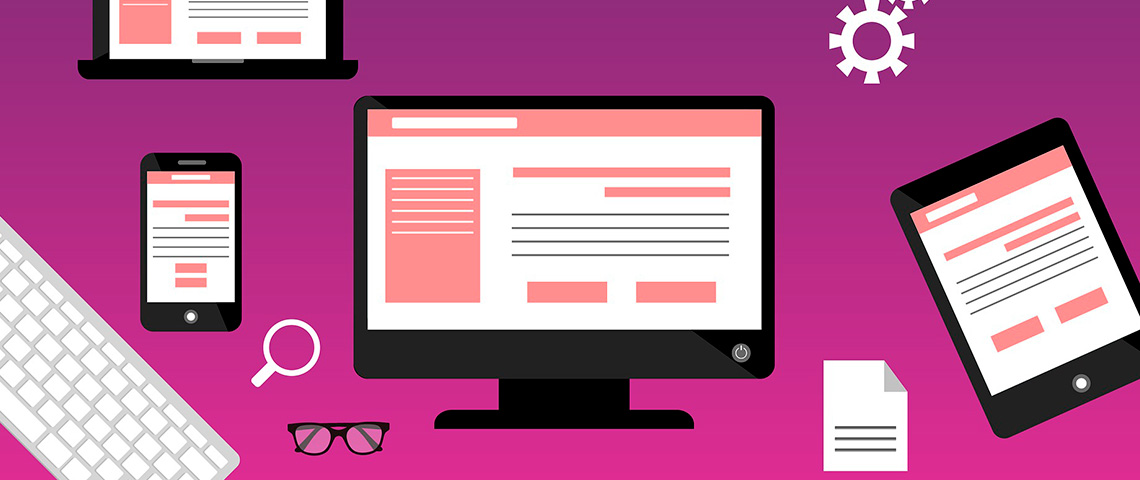 Creating a website is essential for businesses that want to establish a strong online presence. However, the decision to create a free website or hire a professional service can raise doubts for many owners, especially if they have a limited budget.
While a free website seems like an attractive alternative, it is important to know and consider the drawbacks and limitations associated with this service as the limitations of free websites can affect your website's appearance, functionality and security.
Investing in a professional service to create your website is a guarantee that you will have a personalized website, able to respond to the needs of your business, safe and functional, both for you and for your users.
10 Disadvantages of creating a free website
1. Resources are limited
Most free websites have a limited set of features when compared to the features paid websites offer.
A free option diminishes your site's creative capabilities and subjects you to technology that is often outdated and inefficient. Limitations can also affect content storage, personalization, and other features important to your site's functionality.
2. It is subject to advertising and unwanted ads
It is common for free sites to include ads as a way to keep the service active. These ads may have nothing to do with your business. In addition, they will damage the professional image of your brand and can also make it difficult to navigate your site and scare away users.
3. It's detrimental to your business credibility
In general, free sites don't look as professional as paid sites. All the limitations, lack of prominence and low functionality will hurt the opinion that users have of your business. This will affect the credibility of your site and can decrease the confidence that users have in your brand, causing them to look for another option among the competition.
4. It does not have its own domain and the website does not belong to you
When creating a free website, you will not have full control over the design, functionality and security of your website. Also, free websites often provide a subdomain, associated with the free platform name, instead of a custom domain.
In these cases, the name of the platform ends up gaining more prominence than the name of your company. You will also have a complicated URL address that is difficult to memorize. This can affect your site's ability to be found by search engines and hurt your brand's visibility online.
What is intended is that the success of your business depends on you and not on third parties. However, when building your website for free, you will never have full control over your website and will always be dependent on the platform and its limitations.
5. Lack of technical support and unstable servers
It is very rare to find a free website building service that offers technical support or customer support. Therefore, when opting for a free website, the most likely thing is that when a problem arises, you will have to solve it yourself.
As it is a free service, it will attract the attention of many people, which can overload the servers, resulting in a progressive drop in the quality of service or even making your site unavailable. By resorting to free sites, you take the risk of losing your site and content from one moment to the next, without any guarantees of recovery.
Many free website platforms have a slow web hosting type and limited space, which can harm that can harm the growth of your online business.
One of the goals in creating a website for your business is to grow, right? So why choose an option full of limitations that will bring you problems in the long run?
6. Too many design limitations and templates are all the same
In certain cases, it can be useful to have some templates ready to use on your site. However, when using free website platforms, you are subject to the same standard templates that are available to everyone. These design limitations destroy creativity and resources and prevent you from developing a unique identity for your brand.
Contrary to what happens with a paid solution, built from scratch to respond to the specifics of your business, on a free platform you will never be free to modify and adapt your content beyond the pre-defined layouts. Thus, you will not be able to highlight your business among so many others and users will look at your website as just another one.
7. Storage is limited
Free platforms often have storage limitations. This can be a very big problem for your business, as such limitations can prevent you from presenting and storing all the information and data necessary for your business.
Thus, you take the risk of presenting superficial and incomplete information about your service or product, leaving many questions unanswered.
8. Not adapted for mobile devices
When creating a website, it's critical to ensure that everything works equally well on mobile devices.
Mobile phones are increasingly being used to search for information and if your website is not adapted to function correctly in this context, it is certain that your competitors will get ahead of you.
Free platforms usually do not offer mobile versions, and when they do, they are full of limitations and hidden behind paid plans. This aspect will complicate the use of your website on these types of devices.
9. Difficulties indexing and optimizing your site
Creating your website through a free platform will hurt your brand's visibility in search results, so users are much more likely to click on a competing website.
This happens because Google, or another similar search engine, gives priority to sites with relevant, unique and up-to-date content.
As we have already seen, by building your website for free, you are associating it with the name of the platform and not creating a position on behalf of your brand. In this way, the indexing of the pages of your site will be very slow and you will have many problems in being able to appear to the users.
If you want to work on SEO for your website pages, a fundamental aspect for all companies, it will be much easier to do it if you use a paid service, where you have complete control over how your website pages are built and optimized .
10. Does not include professional email account
When you hire a paid service to create your website, you also hire a package that includes professional email accounts (example: yourname@yourbrand.com). This is a fundamental point for the credibility and professionalism of your brand, which you will hardly find if you choose to create a free website.
Problems associated with creating a free website
Cheap often ends up being expensive, and free sites are no exception.
Creating a website on a free platform can present several problems that, both in the short and long term, will affect the functionality, appearance, credibility and security of your website.
Among the most common problems we find:
Ads that affect the professional appearance of your website;
Limited storage resources;
Safety problems;
Lack of technical support;
Loading and indexing issues.
Therefore, although a free option can be attractive, do not give up the basic amenities to give your website all the security and professionalism necessary for a successful business.
Free website vs Professional website
The decision between creating a free website or hiring an agency to make you a professional website will depend on your objective, budget and technical skill.
If what you want is a simple website for personal use or a blog to fill your spare time, a free website can be a reasonable option. On the other hand, if what you want is a website for your company, something that marks the presence of your business online, it is always recommended to invest in a professional service, in order to guarantee that you get a reliable, safe and functional website.
Some of the reasons why you should consider hiring a team of professionals to create your website include:
Access to custom design: A professional website creation service takes into account all the specifics of your business and manages to align the appearance of the website with the visual identity of your brand.
Custom built features: A professional website creation service is customized to meet the specific needs of your business. For example, including advanced e-commerce features, databases and integrations with external platforms.
Security guarantee: A professional website creation service guarantees the protection and security of your website against threats such as cyber attacks and other vulnerable situations that could endanger your data and customer data.
Reliable and available technical support: A professional website creation service includes continuous technical support to ensure the correct functioning of your website and to efficiently and quickly resolve any problems that may arise.
Website optimized for search engines: A professional website creation service will work so that your website is properly optimized for search engines, helping to increase your brand's visibility.
In short, each case is different, and maybe in your case, creating a free website is the solution. However, in the vast majority, free sites come with major limitations and hardly bring us interesting results.
If you are looking for results, forget about the free options and look for a professional agency to help you expand your online business. Our recommendation is that you invest in a professional service that guarantees you a functional, safe and representative website for your brand.
---
At Global Pixel, we have been specialists in the development of digital solutions for over 12 years for the most diverse business areas!
We are available to support you in the process of creating and optimizing your business website!
ASK QUOTE