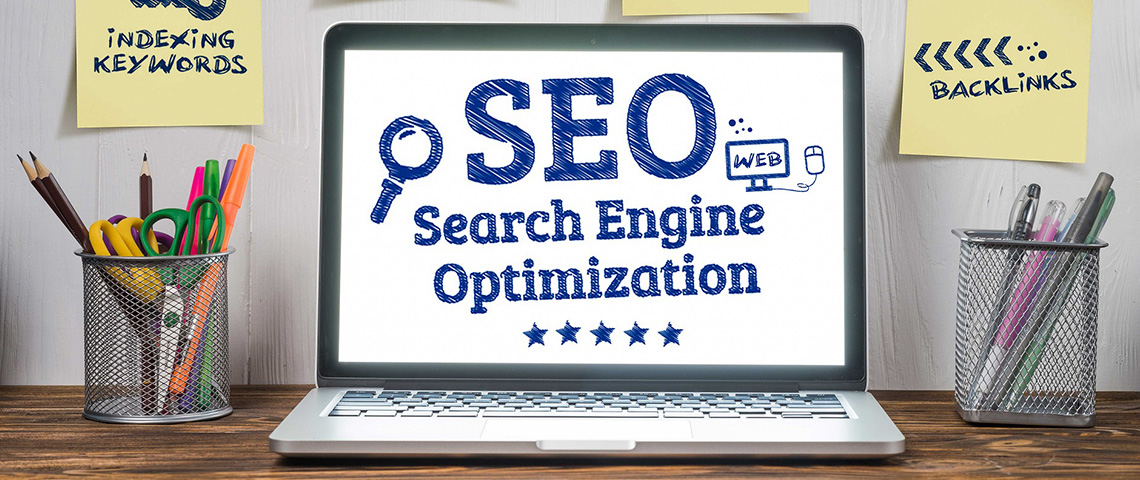 Contrary to popular belief, the success and visibility of an online business does not depend exclusively on how much you are paying to appear. Everyone wants to increase website traffic, brand visibility and customer conversion, and yet too many businesses believe that paying is the key. However, have you ever thought about what it would be like if you could get all of this, for free?
Having a website is not enough for your business to appear well positioned on Google. There is an algorithm that evaluates the quality of various parameters that influence the relevance of your content. But then, how can you give your website pages a prominent place in search results?
SEO is key! By implementing some techniques you will be able to boost your online business, without breaking your budget!
What is SEO?
Search Engine Optimization (SEO) is a set of techniques and strategies used to improve the visibility and ranking of a web page in the search results of search engines like Google. The goal is to attract quality traffic to your website, organically.
It turns out that people are probably already looking for your business, the products you sell or the services you provide. Then, by optimizing your site to be found in a certain search, you can attract these people and turn them into customers.
Statistics tell us that most people click on one of the first search results. It is therefore essential that your site is well positioned on the results page, so that it can be chosen by the user.
Optimizing your site will tell the search engine that your content is relevant to the searched keyword. This requires effort, and a lot of research, in order to understand how you can match what people are looking for and what your business has to offer them.
What are the main benefits of SEO?
As we have already noticed, adopting SEO strategies can be very advantageous for the performance of your online business! Check out some of the main benefits:
SEO is cheaper than paying for ads:
Search traffic is "free", in the sense that you won't be paying to appear, and this can be seen as a huge plus over other traffic sources. However, SEO requires a lot of time investment.
You are more likely to rank high thanks to SEO than paid methods. This is because the search engine will take into account the relevance of the content presented on your website in relation to the search made by potential customers.
Also, the paid results (ads) are constantly changing, but the organic results tend to maintain a more consistent position, because the number of searches is also usually consistent from month to month.
SEO attracts qualified traffic:
SEO helps drive relevant organic visitors to your site, which can translate into more conversions and sales.
SEO improves your brand authority:
Performing well in search results can increase your brand's authority and help you be recognized as a trusted source of information on industry-related topics.
SEO gives you greater visibility online:
If your website pages rank high in the first search results, your brand is seen by more people. This contributes to increasing the visibility and recognition of your online business.
SEO improves website usability and accessibility:
By optimizing your site for search engines, you can make your site easier to find as well as easier to navigate. A site that has a simple navigation, oriented to what the user is looking for, will increase the satisfaction of your audience.
SEO Decreases Reliance on Paid Ads:
By driving organic traffic to your website, SEO can help reduce your business' dependence on paid advertisements. This way you will be able to save money and increase the efficiency of your budget.
6 Key points to get started in SEO:
1. Give people the content they're looking for – SEO isn't just about algorithms working. It's about delivering relevant content that answers the questions of people looking for a certain topic. If the content is not relevant, you will never be able to rank your page first.
Therefore, it must always work based on people's needs. People usually turn to search engines for a specific purpose, be it to buy something, get information or ask questions. Therefore, the pages of your website must be designed and built taking into account the real needs and pains of your audience.
2. Give your page a catchy title and relevant description – The title needs to be something catchy that gets people to open the page. Find something that catches the user's attention, either because it's intriguing or because it's the solution they're looking for to their problem.
3. Ensure a good user browsing experience – It's not just the content that matters on a page. It is very important that you can ensure that your website pages load quickly, are adapted to all devices, have intuitive navigation and are easy to read.
4. Keep your business goals in mind – Why does your business need SEO? It is important to have established priorities, in order to meet what is most important for your business at this moment. Are you investing your time in SEO because you are looking to increase the number of visits to your website or because you need to reduce the cost of advertising campaigns? We can't want everything at the same time, so set your priorities.
5. Choose the right keywords – Choosing the keywords is an essential step in SEO, because only then can you create content that is relevant to a certain topic. It's the keywords that will determine the likelihood that your pages will appear to the right person at the right time.
Learn more about choosing keywords!
6. Optimize your content (and don't forget your images!) - Now that you've defined your keywords and your SEO goal, it's time to optimize all your content. Optimization must be done page by page and there are many format options for content. Text, video and image are the most common. Don't forget that images count too and it's equally important that they're optimized.
Follow these steps and your website pages will undoubtedly be closer to being found in Google's first results!
The work of optimizing a website does not end! At Global Pixel, we work on SEO on an ongoing basis so that we can give your website pages the deserved prominent place in search results!
Talk to us and find out what we can do to improve your website's organic traffic!
CONTACT US!