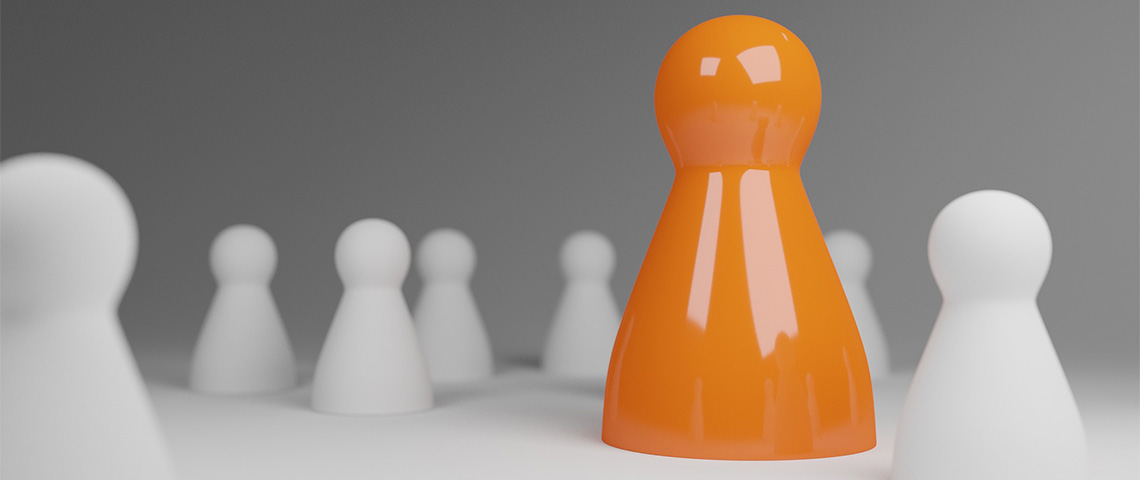 The unique value proposition is the foundation of the marketing plan, and it should be the most important element in your strategy. It must always be present, especially when creating the copy, since it is what convinces consumers to do business with you by showing that your product/service has what it takes to respond to their needs and desires.
It acts as a guideline for your business's marketing efforts. It is the ideal starting point to start your marketing strategy and clearly define what you want to communicate.
A unique value proposition is directly linked to the positioning of your business, which answers questions such as: "Who is it?"; "What do you have to offer?"; "In which markets does it operate?"; and "What makes you different from your competitors?".
UVP is essentially the sum of advantages that your customers can expect when they choose your business. It is composed by the presentation of the virtues that your business has within the market segment to which it belongs. Consequently, this proposal generates the perception that what it has to offer is valuable and therefore worthy of trust by consumers. The ideal result will be for your audience to opt for your products/services over those of the competition.
A unique value proposition IS NOT:
The number of years your business has existed;
Diffuse or generic (e.g. "satisfaction guaranteed" or "we care about our customers");
Something focused on your business.
It's something unique, measurable, and it's also the promise that your product/service has what it takes to solve the customer's problem. Therefore, it should be focused on the needs of your audience and the problems they need to solve and not on your business. A well-structured unique value proposition should give your customers the reason they need to take action and opt for your business.
The unique value proposition is made up of more information than a slogan. It's everything you want to highlight about your business and make it known to your target audience. UVP explains:
The specific benefits your products/services offer;
The reason why your target audience chooses you over your competitors;
How do your products/services solve your audience's problems and respond to their needs.
It is common practice to find a business's unique value proposition on the front page of its website and also incorporated throughout the various points of the marketing strategy.
A clear and concise unique value proposition is essential to attract new visitors to your website and, consequently, to your business.
Have you read this article? "The importance of investing in a professional website".
How to define the unique value proposition of your business?
The unique value proposition is the marketing element responsible for highlighting your business, positioning it to your audience as better than the competition. UVP's objective is to give the customer a clear, concise and transparent idea of how their business can be relevant to them, and to reinforce their business' capacity to solve their pain points, thus generating more sales.
The development of this idea is one of the most important and main strategies to be defined and implemented in your business. Before venturing into the market, you must have a well-structured concept of a unique selling proposition, since it is what will differentiate your business from that of your competitors.
Whether you are defining your unique value proposition for the first time or you are just looking for some guidance to optimize your current proposition, here are some questions that will guide you in the development of your proposition:
What product/service does your business sell?
What is the main benefit your company offers?
Who is your target audience?
What makes your offer unique, original and better?
Then you can also rely on these guidelines:
Define, in a short sentence, the main benefit that your product/service offers;
In a two to three line paragraph, explain what you do in your business, who you do it for and why your services are useful;
Make a brief list of the main products/services that your business offers;
Use images that reinforce your message.
When developing your unique value proposition, also consider your competition, put yourself in the customer's shoes, be understanding and convey your message concisely.
A strong and infallible unique value proposition must present relevance, differentiation and demonstrate the benefits of your business to your potential customers.
Let's look at the example of Uber:
One of the things that Uber rightly represents is its unique value proposition. Without saying so openly, Uber highlights everything that is adverse about taking a conventional taxi and points out how its service is superior to that of the competition.
"Uber – The Smartest Way to Get Around"
A good UVP shows your customers that the solutions your business provides are interesting and meet the needs they need to solve.
The effects of a good unique value proposition on your business
For the unique value proposition to effectively transform a customer into a customer, it must first:
Identify who your target audience is;
What are your main problems that need a solution;
How is your product/service the ideal solution to help them solve these problems.
A unique strong value proposition is what will set your business apart from your competitors, putting you at an advantage. With the unique value proposition well defined and presented, you will achieve:
Attract and convert more consumers;
Increase customer loyalty and brand recognition;
Practice higher prices;
Outperform your competitors.
Thanks to the unique value proposition, it is easier and also cheaper to attract potential customers.
Unique value propositions can follow different formats, as long as they are unique to your business. A unique efficient value proposition:
It's easy to understand;
Demonstrates specific results to consumers;
Differentiates a product/service from its competitors;
Avoid overusing keywords and marketing jargon;
Communicates value in a short period of time.
The unique value proposition is how useful a product, service, or feature is to consumers. Value is achieved because the product/service responds to consumer needs.
There may be others, but here are 5 common types of unique value propositions, with examples of their uses:
1. Productivity:
When they are tools that make consumers more productive in their work or hobbies.
2. Information:
When your product/service is able to satisfy the consumer's need for information.
3. Image/Identity:
Brand identity that represents quality, lifestyle or culture in the minds of consumers.
4. Experience:
It provides the consumer with experiences such as tasting food or the emotion experienced in an amusement park.
5. Convenience:
When your product/service saves time and makes life easier for consumers.
No matter what you're trying to sell, a clear and effective unique value proposition is a key part of understanding the customer's experience with your business.
By presenting a unique strong value proposition, your business will be different from competitors, your products/services will be aligned with the needs of your audience and you will even be able to attract your ideal customer. Your goal should be that when consumers find your unique value proposition, they realize that your product/service is the right choice to solve their problem and stop looking for others.
In addition to all this, by passing on the message of a unique value proposition that is efficient and highly differentiating from your competition, you will also have the bonus of being able to charge slightly higher prices. Because? Because you'll have your position well established and consumers won't mind paying more for something they know will meet what they're looking for.
---
Need help with your value proposition?
CONTACT US!