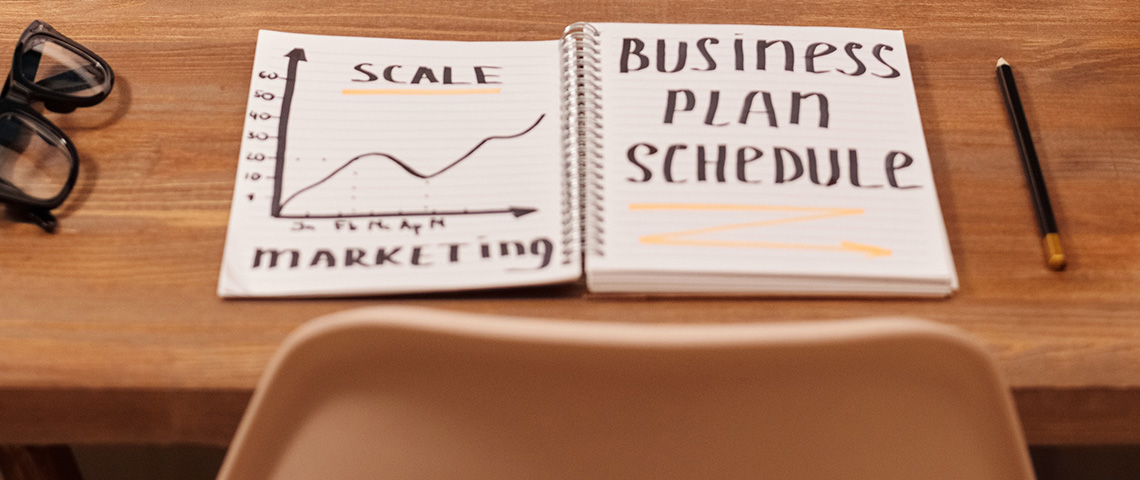 A well-defined digital marketing strategy is essential if you want to increase your business volume, gain new customers and establish strong and lasting relationships with your current customers.
What is Digital Marketing?
In summary, Digital Marketing is the bridge between businesses and their customers. According to Data Reportal, it is estimated that in January 2022, Portugal had 8.63 million Internet users. So it makes sense to be where your customers are and with numbers so high, digital proves to be effective for all industries.
There are several aspects of digital marketing that can be explored and it is not mandatory that you develop all of them. However, it is essential that you identify which aspects make sense for your business so that you can build a well-established online presence, ensuring success in this area.
You can communicate with your target audience, and potential customers, through search engines like Google, for example, using an SEO strategy. You can establish and strengthen the connection with your customers through Social Media. And even relate to them through E-mail Marketing.
With so many options, sometimes it can be difficult to understand which path is best for you and your business needs.
10 signs that you need help with your Digital Marketing strategy:
1. Lack of direction and no definite purpose.
There are still many companies and businesses that do not have a digital marketing strategy. Or if they do, the objectives and goals are not clearly defined. It is common, especially in smaller businesses, to think that anyone can respond to the challenges that digital brings us. However, a well-defined digital marketing strategy takes up a lot of time and it can be challenging to manage your business and still try to take charge of the strategy yourself. Even so, it is essential to be present online, and with a serious and consistent plan, if you want to increase your business volume, gain new customers and establish strong and lasting relationships with your current ones.
2. You don't know your audience or your market share.
If you are not attentive or do not know the market, you may think that your business does not have enough demand to justify building a strong online presence. However, as we have seen before, all industries benefit from a Digital Marketing strategy. It is therefore essential to stay abreast of trends to be able to understand where best to position your business.
Another fundamental aspect to take into account is that the dynamics will be different online and in traditional channels. In digital, new types of consumer profiles and different behaviors will appear and it is likely that the effects of competition will also be felt more strongly. Still, don't be discouraged, because a well-defined digital marketing strategy will also bring you more opportunities, new proposals and more options to communicate your products and services.
3. Your competitors are getting ahead of you.
It's natural that if you can't dedicate enough time to digital, you might feel that your competitors are getting ahead of you. It's not enough to have a well-defined digital marketing strategy, you have to stick to it! And for that you need to be "always-on". What does this mean? Simply put, "always-on" means that we have to be always connected and attentive to the investments we make in advertising, organic search and content production. Only by maintaining consistency in all areas can we guarantee results.
4. You don't have a strong enough value proposition.
Have you thought about the unique thing you have to offer your customers? A fundamental point of the marketing strategy is to define what your value proposition is. What does your business have to give people that others don't? It is this value proposition that will help you differentiate your business from your competitors, as well as encourage current and potential customers to remain loyal.
Learn how to build your business's unique value proposition!
5. You don't know enough about your online customers.
It's not enough to rely on just one method to measure your business' online reach. You can and must combine the data you receive from Google Analytics with the data you collect on social networks, for example. In this way, you will be able to develop a more detailed idea of ​​the behavior of those who follow you and, with that, you will be able to better guide the online positioning of your business.
6. You don't have a digital marketing strategy integrated with your traditional marketing strategy.
Digital marketing strategy should not be an isolated thing. Pushing the digital strategy into a corner is often easier, as mentioned before, it takes a lot of time but is less efficient. A digital marketing strategy works best if it's integrated with the traditional marketing strategy you've likely already established for your business. Online content must conform to your off-line content. And the brand's values ​​and mission must remain consistent.
7. Not investing enough in digital.
It is possible that you do not have enough time or knowledge to always be on top of events and invest in the best way in your digital marketing strategy. In this way, it cannot respond to all the challenges that your brand's online presence requires. Digital takes a lot of time and can also prove to be expensive if we don't know how to invest in the right place.
Therefore, it may be beneficial for you and your business to consider assigning these management functions to an agency. At the digital marketing agency, you will find professionals who will dedicate themselves to all issues that may be getting out of your control and give you space to address other challenges in your business. It will also be these professionals who will know how to guide you in the best way in relation to the expected investment values ​​and thus you will have the security that you are spending money in the right place and will have a return.
8. You are wasting time and money.
Even if you have the right resources and are investing with a good budget, you could be putting your efforts in the wrong place or even duplicating them and spending more than necessary.
We often see large companies that distribute their marketing resources across several departments or resort to several agencies at the same time to do things that often end up being repeated.
Find a formula that works for you, your team and your business. If you are going to allocate your marketing services to another company, invest in a digital marketing agency that brings together all the services you are looking for for your business. In this way you will be able to have a strategy adapted to the various communication channels and you will ensure that you are not wasting resources and money.
Did you know that at Global Pixel we have professionals able to manage your business' social networks?
9. You can't be "on top of things" and end up falling behind.
Don't have time to give your digital marketing strategy the delivery it needs? We know that a successful digital plan involves a lot of research, production, measurement of results and content optimization. And believe me, if you're not doing it, your competitors probably are. Keep a close eye on the competition, seek help and combine efforts by betting on the aspects that make sense for your business.
10. You are not optimizing your content.
Did you set up the strategy, produce and publish the content, but never came back to see the results? This way you won't be able to understand where you're getting it right or in which aspects you can improve your strategy. Establishing a strong online presence takes time and requires (a lot of) content optimization. If you have a website or pages on social networks, you are already receiving statistical data about its contents. Look at this data before deciding which step to take next. It's important to realize that what worked today may not work tomorrow, so you should always keep in mind that optimization is a long process and it should always be on the move.
At Global Pixel, we deliver quarterly reports so you can stay on top of what's going on with your content and understand the steps that are taken along the way.
---
Have you identified with several of these signs? Don't worry. There's still time to change and be able to put together a successful digital marketing strategy!
If the rhythm of your day-to-day life does not allow you to dedicate the necessary time to these questions, talk to us!
At Global Pixel, we will define the right digital strategy for you! We create content tailored to your audience and boost your results, allowing you to turn followers into customers. Grab the opportunities that digital marketing has to give your business!
CONTACT US!